Parent-Child Workshop in San Francisco, CA
September 17-21, 2018
As part of the Yoshida Hideo Memorial Foundationfs Research in Project Based Learning to Use ICT to Improve Consumer Awareness in Japanese-American Parents and Children, I conducted a two-day Fun with Social Media! workshop for parents and children at Nihonmachi Little Friends Preschool in San Francisco. Digital native generation parents and touch screen generation children learned through play how to use the newest media enjoyably and smartly.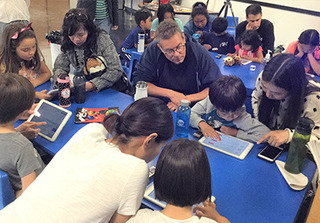 ​sSearching for gLucky pensh on linet
​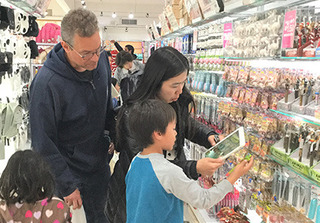 ​
​sShoppingt
​
Participants had a lot of fun searching on the internet for their image of a glucky penh, actually purchasing the pen at a dollar store, and then creating a YouTuber type presentation.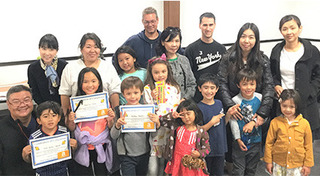 ​
sGood work, everyone!t